Mission Statement:
Light House Youth exists to equip youth to: own their faith with others, lead their peers to Christ and engage in the Church TODAY.
Currently Meeting Monday Nights: 6:00 pm to 8 pm in Barclay Hall
48 Budlong Ave., Warwick. Enter through the kitchen door adjacent the parking lot.
Questions? Call 941-7040 or leave a message below
SEE BELOW FOR ADDITIONAL OUTINGS/EVENTS
Meet our leadership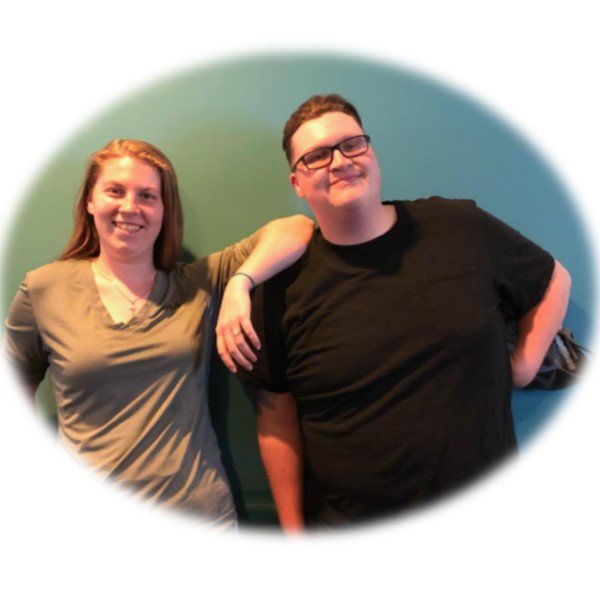 Say Hi to Jess!
Jess answered God's call a number of years ago while still in high school to work with youth. While attending Gordon College she received a degree in Christian Ministries with a concentration in Youth Ministry, as well as a degree in Biblical Studies.
Jess's passion for youth spills over into other areas of her life as well. She has worked in various positions at three summer camps, led 30 Hour Famine Events and currently advocates for youth in the foster care system. She excels in team building, outdoor education and low/high ropes courses.
While a native Rhode Islander, her heart belongs to her husband Zach & the White Mountains.
"Middle and high school are the ages I really connect with, and that my favorite setting for youth ministry is that of the outdoors" – Jessica Brough
_________________________
Say Hi to Joshua!
Joshua grew up here at NBCRI. As a pastor's kid, he has a unique picture of youth, relationships and church. Joshua has done it all – from an early age, he has volunteered at special events to serving on planning teams.
Joshua holds a degree in Museum Studies from Gordon College. He is a big fan of stories. From movies, comics to video games. Joshua is an avid reader, specially of fantasy & history. He interned for the George S. Patton library and currently helps lead a bible study on Sunday morning for post-high school/college students.
He also holds a black belt in karate… Look out!
"I'm just a guy in his mid-20s trying to make a difference. When I was asked to co-lead the youth group I immediately said yes. I can offer insight & a different perspective being a Pastor's kid & growing up here at NBCRI. So, I'm really excited to being a part of it!" - Joshua Barclay
CURRENT SCHEDULE
August 5th: 6 pm - 8 pm
Youth Group: Awful Awful Monday & Sticky Faith (wk 2)
August 9th: 5:30 pm - 7 pm
*Food Truck Friday (Carousel @ Roger Williams Park)
August 12th: 6 pm - 8 pm
Youth Group: Dinner & Discipleship
August 15: 530 - 7pm
*Food Trucks at Rocky Point Park!
August 19th: 6 pm - 8 pm
Youth Group: Sticky Faith (wk 3)
August 21st: 5:30 pm - 9:30 pm
Swim, Smores & Scripture/ Family Cookout - Back to school kickoff - Coventry, RI
August 23rd: 5:30 pm - 7 pm
*Food Truck Friday (Carousel @ Roger Williams Park)
August 26th: 6 pm - 8 pm
Youth Group: Sticky Faith (wk 4)
*Please meet at the food trucks. At least one of the leaders will be there. Feel free to come hang out. Open invitation for some non structured fellowship as families.
For more information you may contact: <[email protected]>; Joshua Barclay <[email protected]>
Check out the calendar and click on 'Notes' next to each event for more information: https://kvisit.com/vyMirAQ