PAGE TURNERS Book Club is open to everyone. Men, women, locals, and people from around the world. Invite a friend!
A variety of books/topics will be covered. From heartfelt to Christianity. Drama to the afterlife and everything in between.
Meetings will take place, EVERY OTHER MONDAY evening beginning at 6:30 pm on the following ZOOM link.
https://ministrelife.zoom.us/j/8338470750
Participants are responsible to obtain their own copy of the book.
Please be sure to join the Facebook group for updates/discussions etc.
https://www.facebook.com/groups/2513069605654139
CURRENT MEETING SCHEDULE for God's Smuggler
April 19th
THE next NEW Book will start in May. Check back in April for Title.
CURRENT BOOK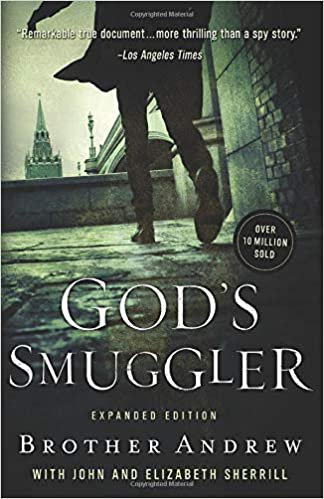 CURRENT BOOK
God's Smuggler - Brother Andrew, John & Elizabeth Sherrill
"That's the excitement in obedience, finding out later what God had in mind." ..
The autobiography of Brother Andrew during the Cold War will give us insight into what Brother Andrew went through as he smuggled Bibles into countries behind the Iron Curtain. The book is also the story of his conversion to Christianity.
Questions? More info? Comments?
Please leave contact info below and the group administrator will respond shortly.